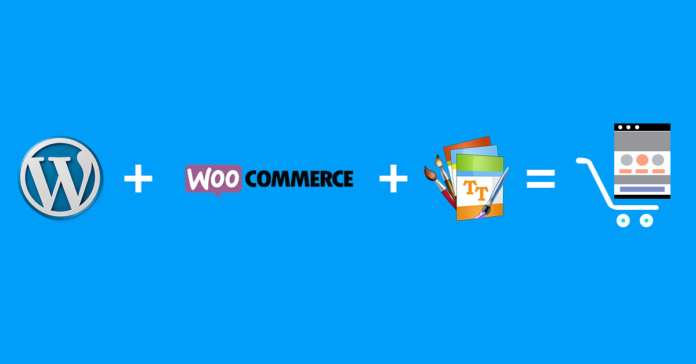 WordPress is a true site builder partner when it comes to developing a feature-rich e-commerce website. It offers a great number of e-commerce site builder plugins and themes to give users a professional edge. Most of the developers have an exceptional experience with WordPress e-commerce website due to its huge popularity. No matter you want to develop a website from scratch or you want to upgrade your site, WordPress site builder would help you to ace your goals in a hassle-free manner.
If you are looking for an e-commerce or CMS web development platform for your next website, then you are reading the right stuff. Here we are going to discuss the pros and cons of WordPress e-commerce site builder which can help you to build a flawless e-commerce site.
Pros
WordPress is the most popular and free source of content management in which installation is easy, simple and quick. Finding the right layout and design takes your few minutes to install but WordPress gives you an advantage and does your installation timeliness. Any developer using WordPress can easily convert their website into the web store. There is a custom theme which most developer purchase before they work on WordPress. It gives you the option to purchase your theme from the market and also hire custom designers to design your website. A designer will create a theme that matches your business, site of business, current model, and logo which looks more professional.
Extensive Range of Plugins
When using WordPress for e-commerce, it gives the advantage of using an extensive range of plugins. Plugins are small add-ons that you can import or install in your e-commerce store. This all can be done by using a dashboard which doesn't include any programming experience, WordPress dashboard is really easy. You can find the plugin from your site easily and they offer you an advantage for a specific e-commerce site. The overall process is simple for those who don't know how to create a custom online store. After this, you can upload the product and build your store. WordPress also offers a plugin that is simple for the SEO process, by installing properly you can easily edit titles, descriptions and evaluate your page. However, you have to do some work by your self-including keywords, you can provide good titles and descriptions.
Proactive Inventory Management
An online retailer can use WooCommerce for creating a web store to sell physical and digital products. They have the option to add the products on a daily bases and can set different types of products. WooCommerce also provides the WordPress centric user interface (UI) which can be used to check current stock levels. Also used for managing day by day inventions, can also manage the product by server space. It allows you to save your data automatically when the application is closed.
No matter you want to perform SEO, Content Marketing, Email Marketing, or Social Media Marketing, WordPress websites provides the best options for ranking your business quickly over search engines. If you are also looking for an opportunity to make your business get noticed by everyone, then you must prefer search engine optimization to increase your website traffic.
Cons
WordPress plugin gives an advantage to the e-commerce site users to minimize the development cost. It gives the developer a wide range of themes and features in the build which they can choose according to their business. The developer has to purchase the themes and features to improve their business and make the web store to stand out. The paid themes may increase the e-commerce development cost which is a disadvantage for the enterprises. Ecommerce web stores are a good option for the developers to develop their business but they also increase the cost. It is a drawback for the users who are just starting up their business site from an initial stage.
Most of the developers prefer e-commerce platforms as they are avoiding extra updates. They make their plugins updated to keep the web store accessible and to be used in all major browsers. You too will need to handle all the issues including data backup, testing updating, etc. The updates coming often make the WordPress time consuming and hectic for the users working on it. The developers are using e-commerce platforms for smooth and nonstop workflow management but it required frequent updates for smooth operations.
Require Technical Expertise
When it comes to using WordPress for e-commerce website development, it is crucial to have sufficient knowledge and technical expertise. Only an experienced developer can create an e-commerce website very efficiently and effectively by using the plugins. The enterprises also need the help of highly experienced developers to build their e-commerce website for the first time.
Undoubtedly one of the biggest cons of WordPress is its security. WordPress depends on plugins and themes for customization due to its Open Source functionality. Every plugin and theme is developed by a different platform that can monitor user activity as well as fetch cookies. Most of the free resources contain bugs and viruses. As WordPress is the most popular CMS, hackers target its users more. As a rule of thumb, if you are interested to develop WordPress CMS web for stylish leather jacket store or etc., then you must install one of the best security plugins.
Conclusion
In the end, it could be stated now that WordPress is free of cost platform to build websites or e-commerce stores. WordPress is used to build a powerful e-commerce platform by taking advantage of easy to use tools and resources. So the above-mentioned pros and cons of WordPress e-commerce websites are best for entrepreneurs and marketers who want to enhance the popularity of their business through a feature-rich platform. Whether you want to scale up your operations or you want to develop a stunning e-commerce website, you can use the information shared in the above passage to fulfill your needs.