As we all step in the future the changes taking place in technology are most exciting. Everyone in every sector is expecting some fun and comfort via technology. And the gamers are at the top in this list. With the banging news release of PS5 in 2020 makes it more special. The PS5 will play a crucial role in the future of gaming and the whole of technological evolution. So be ready to know all about the PS5.
Read Interesting article about pubg pc download free full version
KEY FACTS:
The Sony PS5 the first of its own kind next-gen PlayStation console, replacing the PS4 Slim and PS4 Pro.
The PS5 will certainly be backward compatible with "almost all" PS4 games – earlier generations are still to be confirmed.
It will launch with support for the bulk of the highest 100 PS4 games, per Sony's Mark Cerny.
PS4 games on the PS5 will work just fine if saved to a regular HDD, however, so you will not require tap into that precious SSD space unnecessarily.
The PS5's GPU features 10.28 TFLOPs, 26 Compute Units, and a 2.23GHz variable frequency.
Some of the confirmed features include improved loading times, 8K resolution and ray tracing.
Your entire physical and digital libraries are going to be available at launch if all goes to plan.
SPECS:
| | | |
| --- | --- | --- |
| | PlayStation 5 | PlayStation 4 |
| CPU | 8x Zen 2 Cores at 3.5GHz (variable frequency) | 8x Jaguar Cores at 1.6GHz |
| GPU | 10.28 TFLOPs, 36 CUs at 2.23GHz (variable frequency) | 1.84 TFLOPs, 18 CUs at 800MHz |
| GPU architecture | Custom RDNA 2 | Custom GCN |
| Memory/Interface | 16GB GDDR6 / 256-bit | 8GB GDDR5 / 254-bit |
| Memory bandwidth | 448 GB/s | 176 GB/s |
| Internal Storage | Custom 825GB SSD | 500GB HDD |
| IO Throughput | 5.5GB/s (RAW), Typical 8-9 GB/s (Compressed) | Approx 50-100MB/s (dependent on data location on HDD) |
| Expandable Storage | NVMe SSD Slot | Replaceable internal HDD |
| External Storage | USB HDD Support | USB HDD Support |
| Optical Drive | 4K UHD Blu-Ray Drive | Blu-Ray Drive |
Controller:
In April 2020, Sony officially took the wraps of DualSense: a radically redesigned PlayStation controller which will have the PS5. While DualSense encompasses a familiar button layout and brings back the touchpad from the DualShock 4, its two-toned black-and-white design looks nothing like all PlayStation controllers before it. As Sony confirmed before, DualSense will have haptic feedback and adaptive triggers, which is able to provide realistic, tactile rumble to simulate the texture of, say, driving through mud or firing a bow and arrow. The controller's Share button has been replaced by a replacement now known as Create button, which Sony says will provide even more ways to capture and share your favorite gameplay moments. DualSense also incorporates a built-in microphone, which is capable of allowing you to chat with friends without having to dig your gaming headset out. The controller's light bar now surrounds the touchpad, which is capable of allowing us to better see the glow emanating out of it and complements the white design nicely.
VR AND HEADPHONES:
It has been confirmed that existing Playstation VR headsets will work with PS5 at launch, meaning there are currently no plans for a replacement iteration of the hardware to be released alongside Sony's console.
New Advancements:
As has already been explored, the SSD is essential for the PlayStation 5 experience. Internal storage is going to be inbuilt at 825GB for the custom SSD – that's the same as you will find within the Xbox Series X, but with even as clever an implementation of the technology.
SSDs don't just load faster but make us bigger open worlds, theoretically. Developers now don't need to make games with smaller worlds because of the restrictions of mechanical hard drives, while SSDs will also allow system memory to be used more effectively. SSDs have more bandwidth, so data will be loaded from the SSD when it's needed, instead of potentially needless data being loaded into RAM.
In pure gameplay terms meaning that games will suffer less from texture pop-in, while load times are going to be hugely reduced when employing a game's fast-travel option. Generally, Booting up from standby should be much faster, too. You'll even have more control over how you put in and take away games, meaning you may just install a game's multiplayer mode instead of the total block of information.
SPECIAL FEATURES: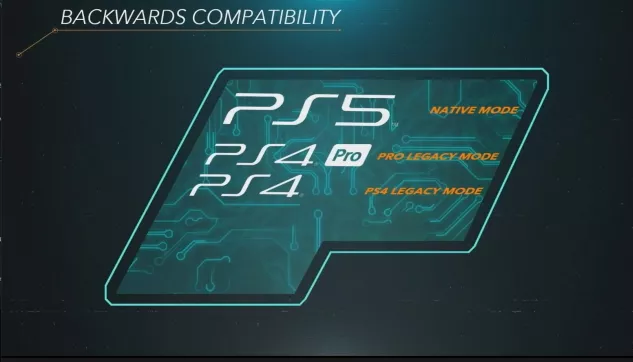 The large difference now around is that supported by this image, "Games" and "Apps" would have their own distinct menus, and wouldn't be lumped together like they're on the PS4 immediately
Tip: Facing problem while connecting Bluetooth headphones with PS4? Then check this out: How to connect Bluetooth Headphones to PS4? A separate alleged in the PS5's interface made the rounds on 4chan earlier in January, with larger app and menu icons. However, this UI is believed to be that of the PS5 dev kits that are occurring in leaked images left and right and surely isn't indicative of how the ultimate PS5 interface will look.