Can you imagine a world without technology? The times where phones were restricted to tables instead of hands, cars ran on gas instead of batteries, making phone calls to our beloved ones across the globe was a hassle, and there was no such thing as google maps. Some people will say older times were simpler, far better back in the day, but deep down, we are all aware of how difficult things were back then. Technology has brought people closer to one another, has opened countless opportunities for businesses to bring in more money, and have created devices that have made our lives easier. As a matter of fact, nowadays no company can survive a single day without a good internet connection, then how on earth living with other tech-devices even possible.
But still, in some underdeveloped countries, some companies struggle to wrap their heads around perfecting some tech-devices. This is mainly due to a lack of awareness, skill, and knowledge, and training. However, all these shortcomings stay a prevalent issue in these countries because of only one reason, and that is "Money," of course. Although regulating authorities still play a major role in uplifting institutes to promote skill knowledge, but they are too of no good. Political factors also play their part equally in removing the underdeveloped label, but they also struggle to keep up. So, with so many issues prevailing in the society and spreading solid roots for becoming solid, businesses, as well as the economy, are struggling to cope with evolving technology trends.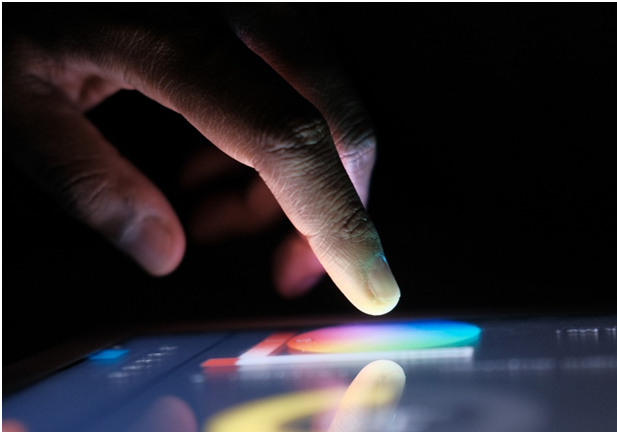 To combat this issue, I have curated this blog, especially to assist small business and companies to sustain themselves in the year 2020. This blog aims at providing these companies with tips that they should be followed at work for more productivity. Let's explore them:
Invest in a Data-Storage System
People spent countless hours going through thousands of spreadsheets and still end up not finding the information they were seeking in the first place. Did you know, all of this can be avoided by investing in data-storage systems. A data storage system is an effective way to store massive amounts of data in one place. This means the use of long spreadsheets and manual data storing is no longer required. Your workforce can now add and access required information wherever they like and whenever they like. And don't even worry about cybercrimes, all data management systems being made today are completely safe and secure. Make use of time tracking software such as click time and online portals that can track your employee's hours, orders, and expenses and allow you to keep things organized.
Familiarize yourself With Collaboration Tools
A good collaborative workforce can take your business to cloud nine. The Internet provides a tremendous amount of opportunities to collaborate with one another irrespective of time, place, and location. Google offers a broad range of cloud-based apps, products, and systems that allows people to work together from remote-based locations, share knowledge while gaining constructive feedback easily. This mainly comes handy when you are dealing with sensitive data. You can also opt for Unified Communications (UC) that offers a variety of communication services such as video calls, phone calls, instant messaging, or video chat on the conference level.
Moreover, Customer Relationship Management (CRM) systems are also a great help such as salesforce, Zoho, and Insightly are great at keeping track of your sales and status in one central location.
Take a long clear look at all the equipment's in your company, sometimes outdated technology also plays a significant role in increasing turnover, decreasing productivity, and heightening absenteeism. From laptops to the bandwidth of internet connection, get everything updated. If you are low on cash, then try saving some cash and upgrade bigger things first. This will keep your workers more motivated towards staying committed and loyal to your organization.
Always keep yourself easily reachable. You can do this by utilizing social media platforms to make yourself notable. Or opting for Wikipedia page creation. When you promote your brand through social media platforms, always add a call to action. Invest in a business phone system with UC and leverage yourself from its exciting features anytime, anywhere. You can also make use of work caller ID and softphones and train your workforce accordingly. Don't miss out on any business opportunity. Always keep yourself reachable and adopt a positive more of an approachable attitude towards new clients. Never say never!
Outsource, Outsource, Outsource
There are many things that you won't be an expert on. If you feel like you require professional help, then go for it. It's smart if you outsource some of the services. Plus, it can save you a lot of time and direct your efforts, energy, and attention towards something bigger. Outsourcing also allows new expertise, new talent, and new perspectives on board, allowing you to build more networks. If you own a software house and have the bulk of content writing projects, then going for online content writing services and hiring expert writers will be great. Please don't get your existing workforce to do things they were not hired to do in the first place. Save up and invest wisely!
Take away
As we enter into the year 2020, things are going to take a fast turn. Technology will continue to evolve in the upcoming years; it will never stop. Therefore, it's your duty to keep yourself up with the changing trends. No one is going to do that for you. But I am sure this, the blog will be of great help. Read on and enjoy upgrading your business for the New Year.