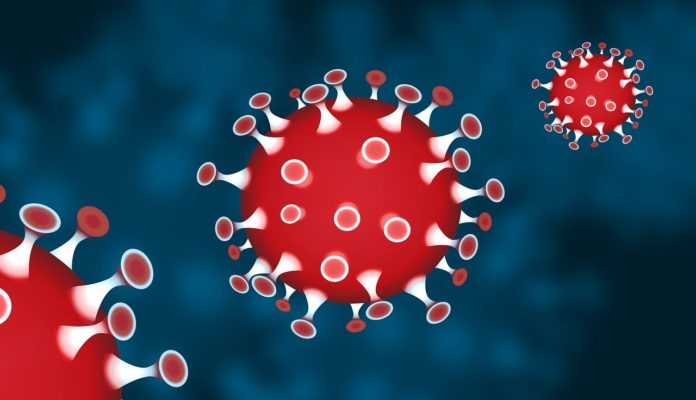 Everyone is talking about coronavirus as new cases are popping up in different countries. It is likely that this virus may hit your country as well.
The economic fallout of this outbreak has been heavy. Cruise operators, airlines and manufacturing firms are hit the hardest. I was watching the news on one of my WOW TV channels the other day and was surprised by how this virus has rattled the global market. They say it could cause more than $1 trillion in economic damage!
In such a scenario, people have lots of questions. For instance, to what extent should we fear coronavirus? Is it deadly? Perhaps you will feel much better after going through all the facts.
What Is Coronavirus & its Origin?
Coronavirus (COVID-19) is a large family of viruses with 4 human viruses causing a mild cold. When examined under a microscope, the virus looked like a crown, hence the name. The family of viruses also include viruses from animals.
It is believed that the virus spread from animals and infected humans. Now, you can catch this virus from not just people but being in contact with the virus-contaminated surfaces.
Its Symptoms
These are mostly respiratory symptoms like cold, fever, caught, fatigue and rapid breathing. Severe symptoms include renal failure, pneumonia, acute respiratory syndrome and eventually death.
The Risk Ratio
The virus spreads when two people are in close contact with one another. A close contact refers to being face to face with someone for 15 minutes or being in a closed space for 2 hours provided that the person is infected by the virus.
If you haven't been in contact with a person who is tested positive for coronavirus, there is very minimal risk of getting infected. The best way to protect yourself against this infection is to practice good hygiene like:
Wash your hands with soap thoroughly for at least 20 seconds.
When coughing, cover your nose and mouth.
Always sneeze with tissues or flexed elbow
Avoid close contact with anyone who has got cold or flu
If you are sick, stay at home and rest
Keeping Kids Home from School
Unless you live in mainland China, there is no need to stop your kids from going to school.
On the other hand, kids who have been in close contact with a person tested positive for the virus must stay at home. They can return to school if no symptoms develop. It's best to wait for 14 days from their last contact with the infected person.
Wearing Facemask for Protection
Wearing a face mask is not necessary if your city or country is safe from the disease.
A face mask is only recommended to those who are exposed to the infection. Those who have been in contact with a person tested positive for the virus must wear the mast as well. This will reduce the risk of transmitting the virus to others.
Getting Tested
If you feel you have caught the virus, you can get tested. Visit an emergency department or see your general physician for that.
Those who stayed in mainland China in the last 14 days and have developed fever, cough, sore throat or other symptoms must contact their doctor right away. Call ahead of time so that your practice can make necessary preparations and protect others.
Vaccine for Coronavirus
Currently, there is no vaccine for cure and prevention.
Stats on Cases so Far
Here are some statistics on the virus:
Active Cases: 38,521 patients have been currently infected by the virus. 17% of them are serious or critical.
Closed Cases: 53,689 people have been discharged and recovered, which is almost 94%. The death ratio is 6% only.
Should You Avoid Traveling?
If your bucket list includes China and other regions that have been infected by the virus, it's recommended to postpone your travel plans. It's best to avoid the WHO travel advice before making any traveling plans.
Ordering Products From China
Researchers are currently studying coronavirus. However, scientists believe that most viruses like these cannot stay alive on a surface for a long time. Therefore, ordering products from China is totally safe. By the time they reach your country, the virus would be dead.
What about Home Remedies and Herbal Treatments?
Home remedies and herbal treatments are NOT a cure. Don't bother eating garlic, applying sesame oil under your nose, gargling with mouthwash or rinsing your nose with saline. None of these remedies can protect against the virus.
Can the Virus Spread From Pets?
There is no evidence that proves pet cats or dogs could be infected with the virus. However, this doesn't imply you shouldn't wash your hands after touching pets.
Conclusion
The myths related to coronavirus remind me of the time when I was searching for a WOW bundle for cable and Internet. A lot of people scared me by saying their speed is slow and coverage isn't good etc., etc. When I did my own research, I was exposed to actual facts. The same is the case with this virus. You can keep your family and yourself safe with the right information.