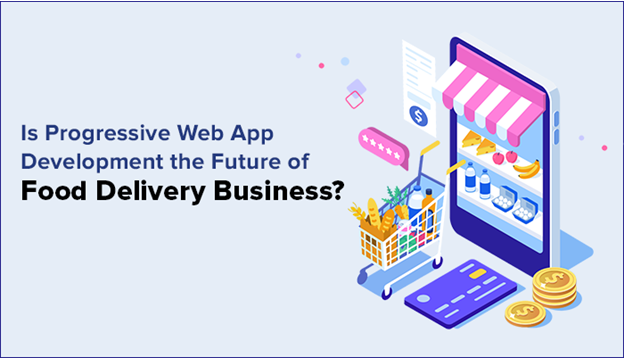 With thousands of apps that are developed every year, app stores are struggling to bring better discoverability for the apps. We cannot deny the challenges faced by the native app developers to get their apps installed on user devices. Talking about the restaurant's industry, there was a time of native mobile apps when every food delivery business would rush to build a dedicated mobile-based application for its business. Many of them even develop multiple apps for online orders, loyalty programs, and reservations as well. The options of native apps are many confusing users to the point of giving up on it all. This is where Progressive web app development comes into action! Let's find out everything we need to know about PWA and why should a restaurant business consult with a PWA app development company to reap more benefits.
What is PWA and Why it is Important?
The question may pop up why your business should care about having a PWA even after you have a new website and the mobile app for iOS and Android platforms. PWA is the perfect blend of both website and mobile app that offers the best of the web as well as the best of mobile user experience. Also known as installable web apps, PWA enables users to save the website on the home screens of their devices. Yes! Your customers don't need to go through App stores and download the app. They get more direct access to your website through a browser and can easily find your site using a simple search engine query.
Here are some of the top reasons why PWA offers a better mobile marketing tool for food delivery and restaurant business-
More Growth Opportunity with PWA
One of the main disadvantages of using only a traditional mobile app is that there is no clear integrated strategy on how it can drive growth for the business. However, if you are using PWA, users can get easy access and all the functionality with an enhanced level of user engagement making it a perfect platform for better cohesion and convenience.
No Need for download, Just Order
Many food delivery businesses find it quite difficult to make users download the native mobile app and even use incentives to lure them. Imagine your customer is hungry and they need to order something which means they must go to the app store, search for your restaurant and install the right app, it's quite a long process! With PWA, your customer doesn't have to worry! All they need to do is add the app on the home screen space of mobile devices & start ordering.
Many mobile-responsive websites are not functional as they should due to outdated technologies that were used during the development phase a long time ago. This makes it hard for customers to do what they need to do. PWA solves these problems and is highly functional with a smoother mobile experience and the use of advanced technologies that help in meeting the evolving needs of the customers.
How Food Delivery Business & Restaurants Could Benefit From PWA?
Known as the next-gen mobile marketing tool, PWA provides several benefits that improve customer engagement and provide a better user experience to improve sales in your food delivery business. Listed below are the top benefits of using a progressive web app for your business-
The purpose of every business is to drive business growth and user engagement and PWAs have the best feature that users love in native apps with the convenience of accessing from mobile home screens. It uses the device-level cache reducing the amount of data, thereby making it fast and ultra-responsive. Customers get the same instant loading from PWA just like native apps by just displaying cached content.
Another challenge is the high chance of getting the app being dismissed due to a lack of ratings or getting unnoticed in the app store search. On the other hand, PWAs can be distributed via links making it easily shareable. These apps can be placed directly in search results and customers can accept the prompt to add the app on their home screens.
Many native apps of the businesses find it hard to retain their customers. Once the app is downloaded, users don't return to use or purchase any subscriptions. The PWAs in the restaurant industry can be a great advantage as they are very convenient to use from the user's perspective with the capability to urge users to save it for instant access in the future, if they want. With features like offline access and usage even in limited internet data, PWA's can engage more users, generating more revenue.
Conclusion
PWAs are going to stay and will transform the way food delivery business works, providing the new and better way of mobile marketing and to reach a larger customer base. Incorporating this technology at the soonest time possible is the wise choice as it will act as a game-changer for every restaurant business who are eager to grow and build their brand presence. Give your customers an amazing experience without the need for downloading the app that tends to consume lots of space on their devices. It's time to uplift your business by making your food app more rewarding in sales and user experience with PWA. Contact the developers of the leading online food delivery app development company to ramp up your customer satisfaction with advanced digital marketing opportunities like broadcasting the working-hours, location & menu instantly to the customer base.