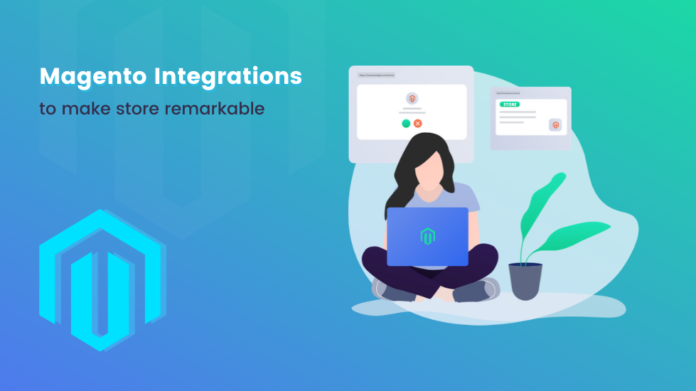 Do you want to grow your eCommerce sales for the existing online store?
A lot of eCommerce experts consider Magento as the best eCommerce platform for building small to large online stores, while a few others may be reluctant on choosing this CMS for their stores. There is an ongoing debate for Magento pros and cons among the industry experts, but one cannot deny the amazing benefits this eCommerce platform brings in. If you are looking for Magento development services, this is the right post for you.
Fast loading store
Did you know that you can get a fast loading online store with Magento eCommerce development services India? Web page loading speed is critically important and Magento takes it very seriously. More than 50% of the users abandon the site if the website does not load in less than three seconds. With the right Magento development services, you can get a fast loading site that helps you generate the maximum ROI.
Mobile-friendly website
Magento helps you get access to mobile-friendly and responsive web design. It also provides advanced SEO solutions to the store owners. So, when you hire experienced professionals for Magento eCommerce Development India, make sure that you discuss this aspect with them. Talk to them for the responsiveness and SEO friendliness of the site.
Third-party integrations
It is easy to integrate third-party plugins with the Magento store. You can integrate MailChimp, PayPal, eBay, QuickBooks, and more and enjoy endless options when you choose Magento development for your business. You can also integrate Google Analytics into your store for data analysis.
Magento Form Builder
You can create any type of form by using the Magento form builder on the website. Magento website owners can customize the fields in the form builder and collect the users' data as they fill in the information in the contact form. Magento custom form builder is a great way to integrate contact form or feedback form to your Magento store.
Add a blog to your site
There is several Magento 2 blog extension that can be installed for your online store so that you can add a blog on your site and start posting informative content to attract more and more users. Blog Extension for Magento 2provides you a good way to communicate with your users and visitors on a regular basis.
Now it's quite important that you should add a blog in the right manner. Here are the main steps to do that:
Step 1: Reach out to Connect Manager
The first step is to reach out to the connection manager to initiate changes. Magento 2 has a structured way of implementing modules efficiently. To do so you need to:
Login to Magento Admin and go to System
Go to Magento connect
Click on Magento Connect Manager
Add all necessary details
Step 2: Make changes in the setting if required
After logging in there will be two sections appear to your screen: Settings and Extensions. Check the options at the Settings. If something needs to update then you can make changes accordingly otherwise keep it as it.
You can keep unchanged in case of no information. We recommend keeping it default.
Step 3: Check the status of blog extension
In this step, you need to check the status of the blog extension you are about to set up. You will see three stats here, which are
Alpha (Use to check available new extensions)
Beta (Find new versions of extensions here)
Stable (it will give the live states)
Use a stable option for live states. Though you can check with the other two for the latest versions of the extension but for the blog we need to go with a stable state. The beta and alpha state allows you to look up the newest version of the extension.
However, this is rarely advocated because Blog Magento Extension in alpha and beta states are unstable and might affect the functions of your store.
Step 4: Take Backup before taking any action
Now, it is advisable and sensible to take a good back up of all your important files before installing or upgrading a blog extension within your system. It must be in the usual practice of any professional who needs to make frequent changes.
Step 5: Choose the right extension
In the next step go to Magento Connect Manager -> Extensions tab. A window will pop up for Magento Connect. At this place, you can browse the blog extensions available, and the modules here are arranged in copious categories.
Step 6: Download the blog extension
This Step will require the extension key, so the user needs to go through with the registration process. This may fluctuate depending on the installation. Once you find the Magento blog module you need to click Install Now. Select the Magento Connect that relates to the Magento you have.
Step 7: Review the agreement
Read the license agreement and select "I Agree". Then click the button "Get Extension Key" to proceed further.
Step 8: Install Extension using the right key
With the extension key now in hand, you need to copy and paste for installation. Click Install and it will be downloaded automatically and installed. The information should proceed without any problem but if there is, some sort of information will appear to help you fix it.
Step 9: Confirmation of Installation
A message will pop up saying the installation was successful. Go back to the admin panel and adjust other options, which require attention. Hereby you should test the extension and make sure that it works with your store.
Magento2 Blog module is important in making the store more useful by all means. Hope this will bring positive change to the sale funnel.
Wrap Up
Once you have made up your mind for building your online store, you can start looking for an experienced Magento Development Company to help you get the best services at affordable prices. It can be a wise idea to get quotes and time estimates from a few leading Magento development companies and then compare them before you make the decision.
Talk to some Magento experts to get an idea about how to build an outstanding online store that helps you sell your products and services. Hire the right service provider for exceptional Magento development services so that you can stand out of the competition and enjoy the maximum ROI with minimal investment.